About
In 2008, we thought there's something missing in the wine experience when too many places are carrying just the same large brands – the smaller, artisan type winemakers get crowded out – and those of us who love wine, miss out. So we changed that.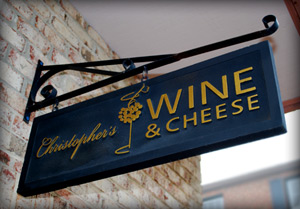 Sunset & Vine originally started as Christopher's Wine & Cheese, a specialty wine shop. At that time, we realized that everyone around us was carrying so many of the mass produced, big box type wines. We hand select each wine to reflect the best taste and value of each wine region – locally and around the world. Our shop carries wines that are not the typical labels taking up space at the grocery stores; they are mostly from small producers.  That doesn't mean expensive – there is a great selection to fit any budget.
"Highly recommend Sunset & Vine! Great place in town to do a little wine tasting or just grab some great wine to go!"
Prior to carrying any wine on our sales floor, we try it and test it. We introduce new wines and varietals through tasting flights to make people comfortable with wines other than those they already know. We educate the public and professionals in the food and wine industry about wine and its delicate flavorful nature. That education includes service tips like temperature and glassware to opening the bottle to storage before and after opening. We try to keep our wines at price points to encourage people to explore the world through wine.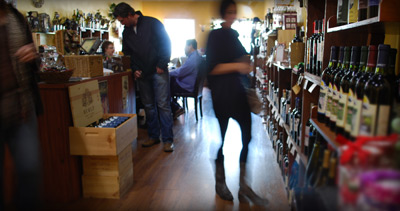 We also strive to enhance your culinary adventure with an assortment of cheeses and chocolates from around the globe chosen for their ability to pair and blend with the flavors of wine. Should you need picnic baskets, chocolates, Champagnes, cheese, recipes, or assistance selecting a perfect bottle of wine for dinner; we're here to serve your adventure into the world of wine. Private events may also be reserved for your group on site or at the location of your choice.
Sample flights are offered seasonally any time the store is open and are both fun and educational.  More in-depth classes are held on weekday nights, check out our calendar for more details.